How to Fix Spotify Logged Me Out in 2023?
In recent posts, some users reflect that their accounts were logged out of all devices by Spotify. This issue concerns those who rely heavily on the platform for their music-listening needs. Why could this happen? Obviously, Spotify didn't give a definitive answer.
But don't panic, in this article, we've collected and listed the possibility of why Spotify logs out of your account, how to fix this issue, and how to save Spotify songs forever after logging back.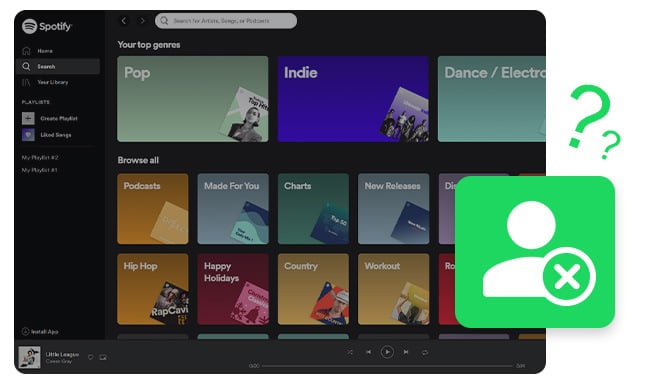 Part 1. Why Did Spotify Log Me Out?
Despite being a popular and reliable platform, there are times when Spotify logs you out for some reasons.
1. Spotify Software Updated - Spotify might upgrade with some significant changes sometimes. As a result, users might have to log in to their accounts again.
2. Storage & Cache Are Full - Spotify often generates some accumulating temporary files, which aim to reduce bandwidth usage and cut downloading times. When these files are corrupted, your Spotify will be logged out.
3. Spotify Servers or Software Got Glitches - Spotify servers and software may sometimes get glitches, causing the app to become unresponsive. When that happens, your account may keep logging out, requiring you to log in again and again.
4. Not Support in Your Region - There are still a handful of countries where Spotify services remain blocked. When traveling in those regions or when your Virtual Private Network (VPN) is set within those borders, you may find yourself suddenly without access to your Spotify account.
5. Your Subscription Expired - Payment issues can be a common reason for getting logged out of your Spotify account, whether it's because your Premium subscription has ended due to a missed payment or rejected payment.
6. Incompatible with Third-Party Apps - Some apps that interact with Spotify are simply not compatible with the platform, leading to potential Spotify unexpectedly logging out of your account.
7. "Sign Out Everywhere" - There's an option to sign out from all devices on Spotify. If the owner of the account decides to use this feature, those who are sharing the account may face difficulties and will be logged out without warning.
8. Log into Too Many Devices - Spotify uses a security protocol that logs out users who have too much traffic on their account. So unfortunately, using the same login credentials on multiple devices will contribute to this problem.
Part 2. How to Fix Spotify Log Me Out Issue?
One of the common problems faced with Spotify users is getting logged out of their accounts. This issue can be annoying, but it can be resolved by following a few easy methods. Try the solutions below to stop Spotify from logging you out again.
2.1 Update Spotify App
Spotify requires updates from time to time to ensure smooth and uninterrupted functioning. Ignoring updates may lead to several issues, including the frequent logging-out problem that you complain about.

2.2 Uninstall and Reinstall
If you're experiencing glitches while using Spotify, the direct course of action may be reinstalling the app. By heading over to the official download site on Spotify, you can download and reinstall the app in just a few mins.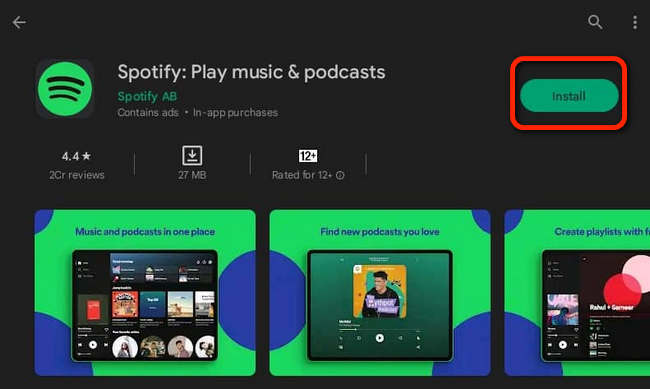 2.3 Clear Cache and Data
Spotify saves your listened history in caches, so it may take up some space on your device. If your device is running out of memory, it may lead to immediate logging out of the app. Therefore, it is recommended to clear the Spotify cache and data regularly.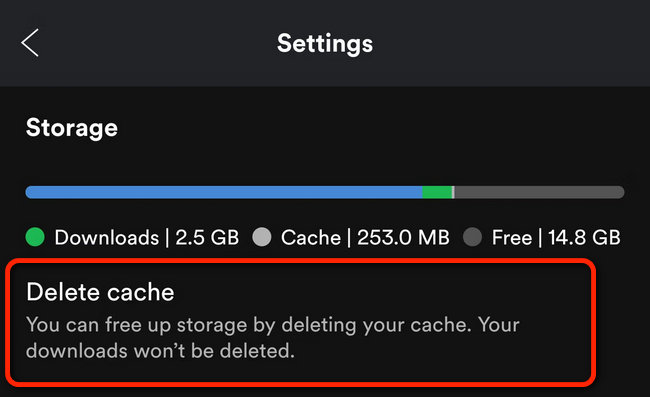 2.4 Restart Your Device
Force closing all applications and restarting your device can often solve some underlying software issues. Once your device is running up, relaunch the Spotify app and log into your account again. It's a quick fix that can make all difference in getting back to your music.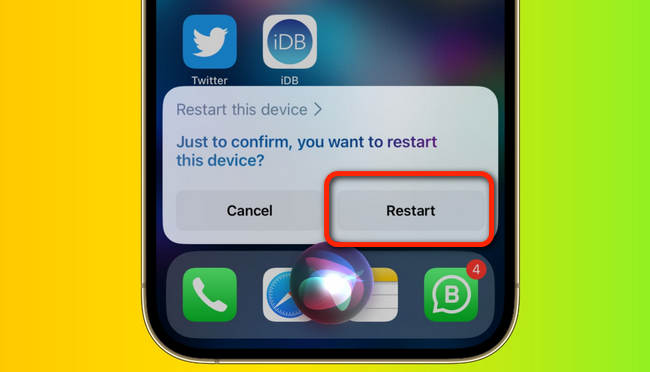 2.5 Remove Third-Party Apps
If you suspect that a third-party app caused the problem, removing third-party application access from Spotify could help resolve the issue. By heading over to the Spotify's profile settings and blocking third-party access, you may be able to enjoy uninterrupted listening once more.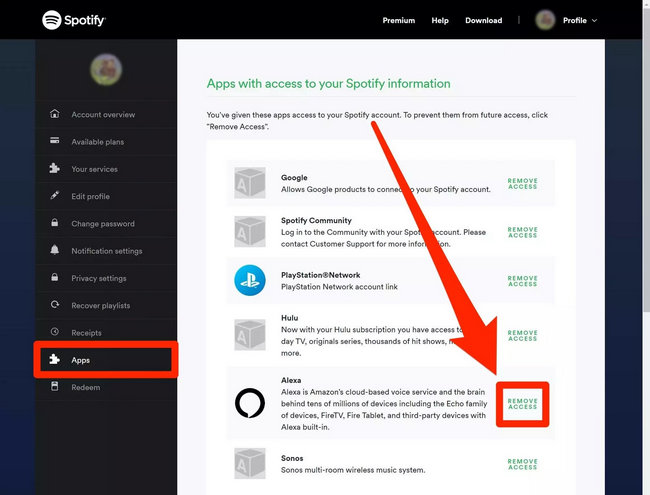 2.6 Log into Web Player
One option is to log in to Spotify web player to determine whether the issue is with the Spotify app or your account. If you are able to log in through the web player, it may suggest a problem with the Spotify client. However, if you are unable to log in through the web player either, the problem is likely with your account. You can try changing your password to troubleshoot this issue.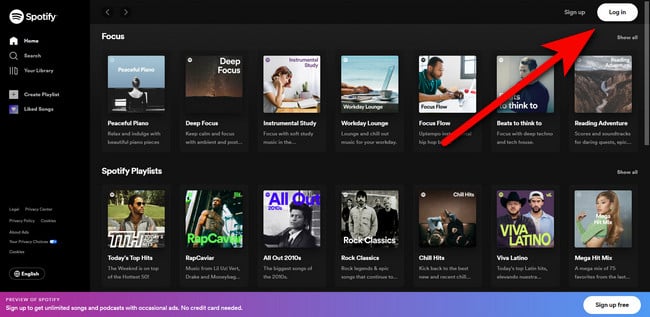 2.7 Update Payment Information
It can be frustrating to find out that your Spotify Premium renewal payment was rejected and your account is no longer upgraded. Don't panic, just simply head to your Spotify profile overview and update your payment method to continue enjoying the perks of the Premium membership.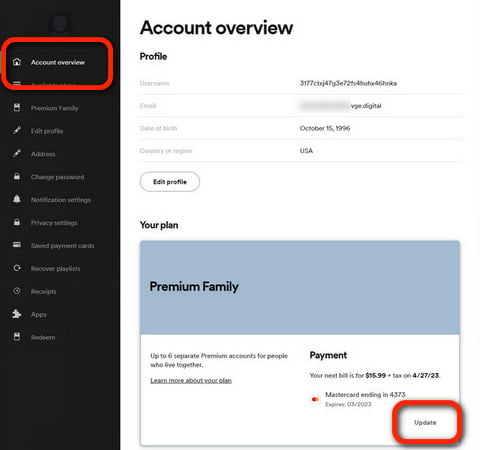 2.8 Contact Spotify Support
If you're faced with an issue on your Spotify account, reaching out to their support team is a quick step towards resolution. Spotify team of professionals is ready to listen to your concerns and provide the necessary guidance to fix the problem.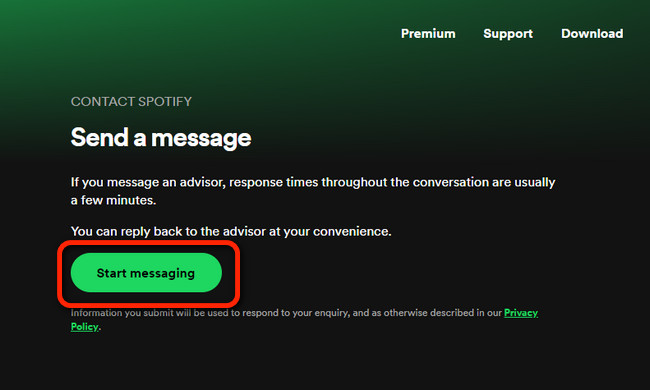 Part 3. Save Spotify Music Forever After Logged Back
As a Spotify user, nothing is more frustrating than losing access to your favorite tunes due to login issues. However, there is good news: there's a simple method to store your Spotify playlists forever. By downloading Spotify tracks as common audio files, you can make backups with your playlists and play them anywhere, anytime.
This process is straightforward and requires NoteBurner Spotify Music Converter software, which supports to download Spotify songs, podcasts, or audiobooks to MP3, AAC, FLAC, WAV, AIFF, or ALAC format. With this alternative method, you could manage your Spotify tracks right on your local computer drive.
See Also: How to Download Spotify Music to MP3 - Top Best Spotify Music Converter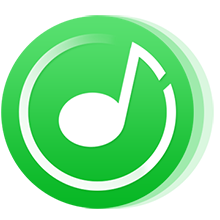 Features of NoteBurner Spotify Music Converter:
Extract MP3, AAC, FLAC, AIFF, WAV, or ALAC files from Spotify.
Record songs at 10X speed with 100% lossless quality.
Keep ID3 tags metadata & lyric.
Support burning Spotify music to CD in one-click.
Upload converted Spotify music to iTunes/Music directly.
Ease to use and support batch conversion.
Try It Free

Try It Free

Free Upgrade
After getting your Spotify account logged in again, it's time to use NoteBurner to convert your Spotify songs to open-source music formats on your Windows or Mac computer.
Step 1 Download and open NoteBurner Spotify Music Recorder on your computer, choose "Spotify App" download mode, then drag and drop your Spotify songs to it.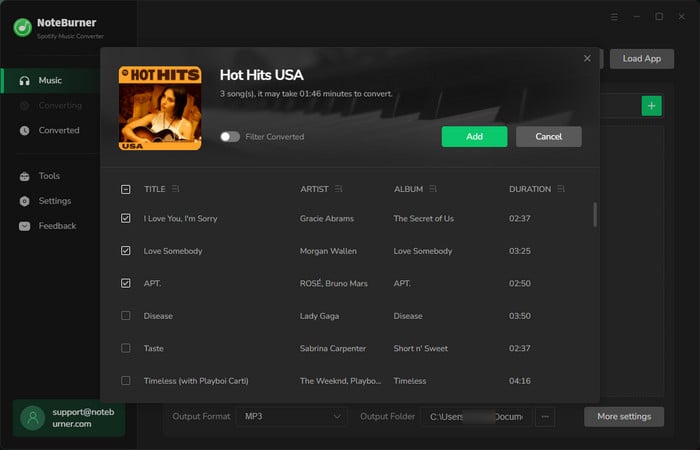 Step 2 Go to the Settings window, then select the output format, output quality (up to 320kbps), output organized and so on.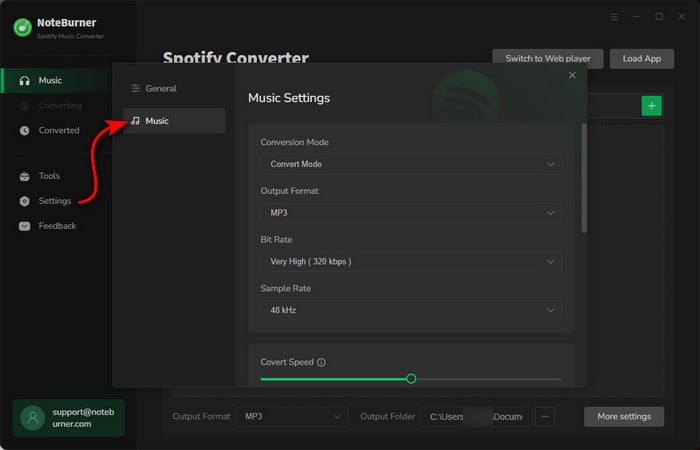 Step 3 Click "Convert" to start downloading your whole Spotify library offline.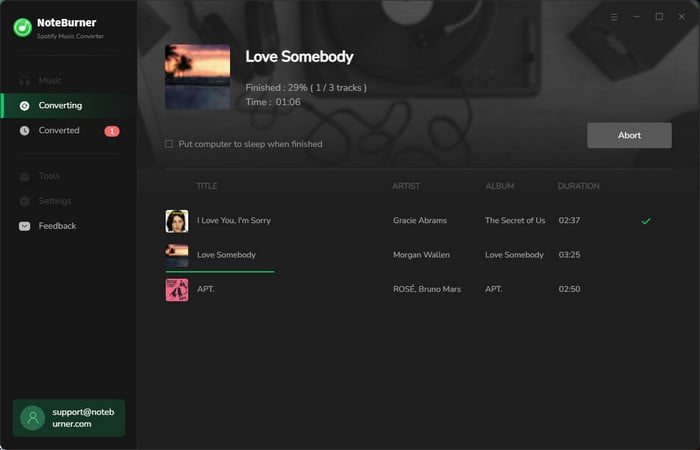 Step 4 When the downloading process is done, you'll find the output folder will be open by default. Or just go to the "Converted" window to find your download history.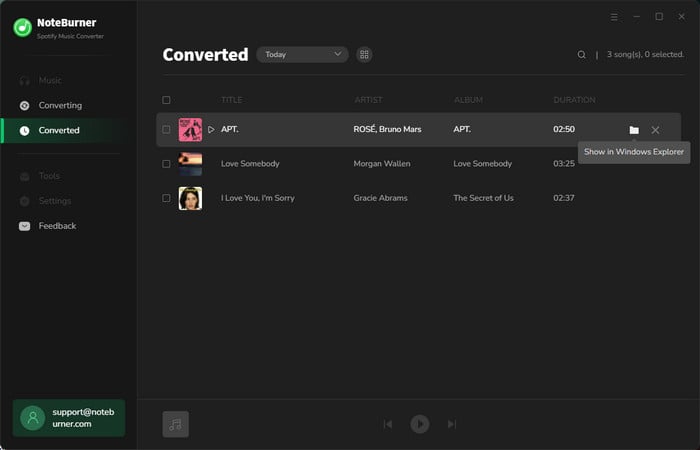 Well done! Now you've successfully got your Spotify library offline. You can easily stream Spotify songs on your local drive, and with no need to access Spotify sever again.
Final Words
Spotify still didn't provide detailed reasons why they will sign out of users' accounts. But never mind, here on this post, we've carefully collected and listed the most possible reason and the fixes. Just troubleshoot your issue with the above solutions and log into your Spotify account again.
When you finally log back to your Spotify account, it's suggested to use NoteBurner Spotify Music Converter to truly download your Spotify songs offline. By doing this, you don't need to worry about Spotify logging you out again.
Note: The free trial version of NoteBurner Spotify Music Converter allows you to convert the first 1 minute of each song. You can buy the full version to unlock this limitation and enable all its features.