Ultimate Guide to DJ with Tidal Music in 2023
Mixing songs has become more popular than ever, thanks in part to the rise of streaming services like Tidal. Not only because Tidal offers an impressive catalog of HiFi and MQA streams, but it also integrates with certain DJ apps. With the ability to DJ with Tidal, users can now conveniently create their own excellent mixes and enjoy them with friends or followers. In this article, we'll list the best DJ apps for Tidal and the method to DJ with Tidal music offline. Follow our lead.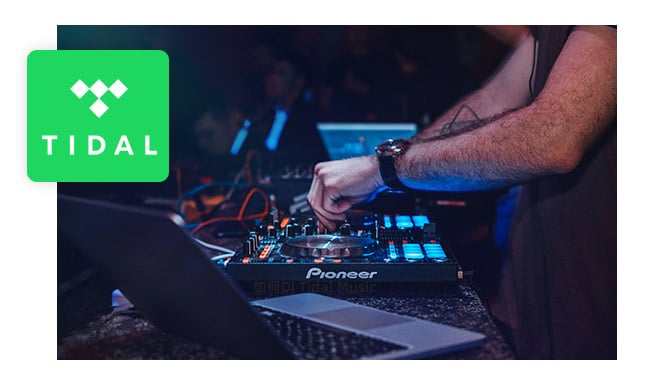 Part 1. Is Tidal Good for DJs?
As a DJ, it's important to always learn and expand your musical knowledge, and keep up with changes in music. So now, with a massive library of 100 million songs on the Tidal streaming platform, you could easily explore new genres and find new tracks to create your unique mixsets. Spending some time listening to newly released music, and familiarizing yourself with different music styles will help to get ready for anything that comes your way.
Except for the enormous music library, the high-quality music source is also important for DJs. What makes Tidal stand out is it was the first service to offer hi-res audio streams. Tidal HiFi gets you audio at up to 1411kbps in the lossless, which only needs $9.99 per month. While for $19.99 monthly, Tidal HiFi Plus gives you a robust selection of Master Quality audio tracks at an incredible 9216kbps. No matter which Tidal DJ subscription you choose, Tidal should be the best streaming service for your DJ mixes.
What's more, Tidal has already noticed the increasing demands of DJs using streaming music services, and it announced to integrate with more DJ apps. This action shows that Tidal is committed to being the go-to streaming service for both new and experienced DJs. With a growing selection of DJ apps, Tidal is your destination to create mixes.
Part 2. DJ Apps that Work with Tidal
What are the best DJ apps compatible with Tidal? In the following, we will list the top 7 DJ software that has already worked with Tidal service.
Note: Tidal still doesn't provide an offline mode in any integrated DJ software. If you're looking for an extra method to DJ with Tidal without an internet connection, please directly go to the Part 3.
#1. Serato DJ
Serato DJ is definitely one of the most popular & professional DJ software that helps you mix music on your computer. It has a lot of great features, like Cue Points, Control Vinyl & Merch, etc. Besides, Serato also works great with Turntables, CDJs, and other excellent DJ Hardware. In short, using Serato DJ and you could quickly take your DJing to the next level.
To mix Tidal music on Serato DJ, you should join Tidal HiFi or Tidal HiFi Plus. Tidal HiFi users will get AAC playback on Serato, while HiFi Plus subscribers will access FLAC & AAC playback. Just go to "Setup > Library > Display > Music Streaming" and then choose Tidal for setup.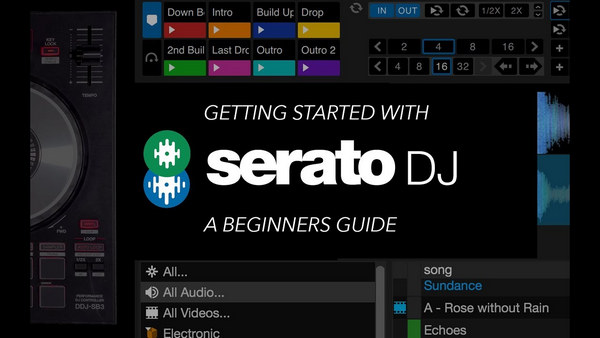 #2. djay Pro
Algoriddim's djay Pro is an excellent visual DJ software for iOS, Mac, and Windows users. It offers a wide range of user-friendly features and an easy-to-navigate interface, which makes it extremely simple to get started. So far, djay Pro has partnered with Tidal to provide Algoriddim fans to mix tracks in high fidelity sound quality. With an eligible Tidal subscription, you could access your Tidal playlist on djay Pro by clicking the "Music > Tidal" icon.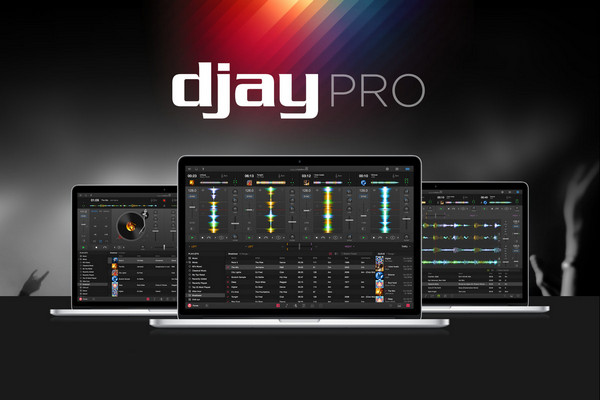 #3. Rekordbox
Rekordbox is a DJ software that was launched in 2012 with the goal of exporting music to be played on Pioneer CDJs. Till now, Rekordbox has evolved into one of the best DJ software options on the market. With the professional two main modes: export and performance, Rekordbox makes it easy for DJs to transition start from entry-level controllers to main stage CDJ players.
All the music services on Rekordbox can be visited on the left panel, find out the Tidal option, and log in to your account. Once connected, all your Tidal playlists, albums, or artists will be displayed on Rekordbox.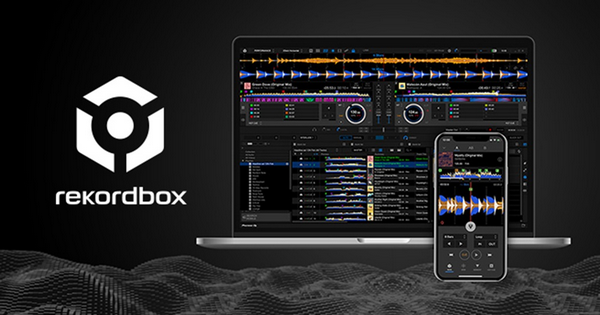 #4. Virtual DJ
There are tons of DJ software options out there, ranging from Serato and Rekordbox, to Virtual DJ. Virtual DJ, compatible with Windows and macOS, is one of the best-known DJ programs in the world, thanks to its user-friendly. It's worth mentioning that Virtual DJ has the lowest crash ratios in the industry, so you don't need to worry about you'll lose your entire mixset during creating.
Does Tidal work with Virtual DJ? Definitely yes! Go to the audio pool at the left bottom of Virtual DJ, click "Online Music > Tidal", log into your Tidal HiFi or HiFi Plus, and you could finally link Tidal to Virtual DJ.
Learn More on 2 Ways to Use Tidal on Virtual DJ [Online / Offline]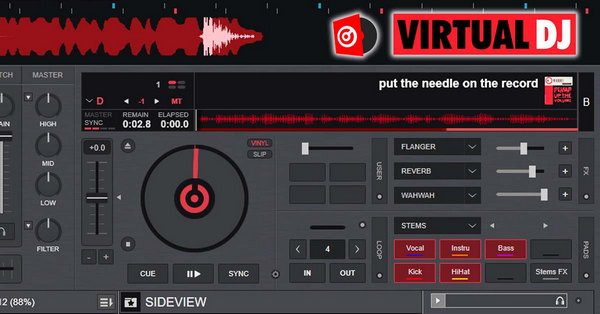 #5. edjing Mix
edjing Mix works perfectly on your iPhone, iPad, Android phones & tablets. It's a DJ program especially designed for portable mobile devices. You can unleash your inner DJ by easily loading a playlist of songs, using loops, FX, or samples. After mixing, edjing Mix allows easily share your works to cloud storage platforms, like Dropbox, Google Drive, etc. Besides, edjing Mix also has an integration with Tidal, you can load and mix Tidal playlists on edjing Mix in an easy manner - Click on the "music source selector" in the top left and select "Tidal".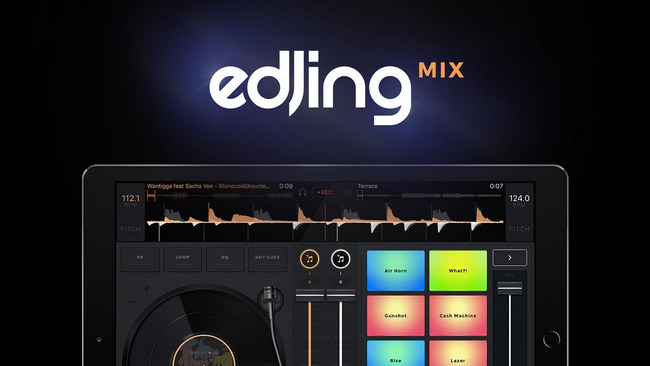 #6. DJUCED
As DJUCED advertised "FROM YOUR BEDROOM TO YOUR FIRST SHOW", it stands out for its easy-to-use performance. With the integrated video DJ Academy, interactive help, Intelligent Music Assistant, and BeatMatch Guides system, DJUCED is the right DJ software for your first step to start DJing.
Listening to and mixing Tidal on DJUCED is simple, while your Windows or macOS device requires stable and fast Internet. Just like other DJ programs, you could find out the Tidal connection at the left bottom of DJUCED.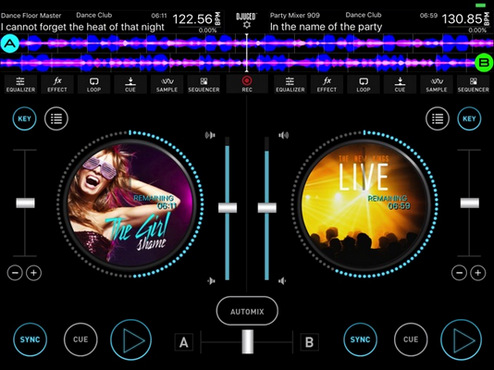 #7. DEX 3
DEX 3 is another professional DJ software that works for the Tidal Music service. It's also compatible with Windows and Mac systems, capable of simple DJing. DEX 3 is the only DJ software that allows you to intuitively mix music, music videos, and host karaoke with precision all in just one program. After blending Tidal tracks with DEX 3, your audience will enjoy superior sound quality whether you're mixing live or using automix.
If you're going to mix Tidal songs on DEX 3, you'll need the V3.17 version or above. Tidal will be displayed by default on the navigation pane at the bottom left. Just log in to your Tidal account and start mixing.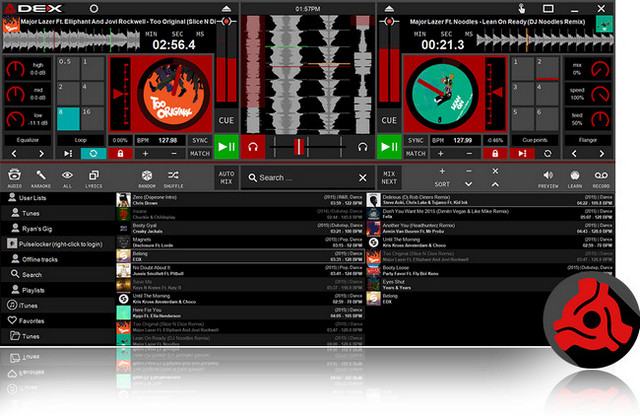 For more DJ apps for the Tidal music service, please visit TIDAL for DJ Integrations.
Part 3. How to DJ with Tidal Music without WiFi
Despite we've listed the top 7 best DJ software for Tidal Music above, none of them allows mixing Tidal songs offline. So when you're DJing at a birthday party, wedding, or elsewhere without stable WiFi internet, you'll take forever to load Tidal playlists on DJ pools.
Any suggestion to mix Tidal songs on any DJ apps without internet? Fortunately, you've got one in this part - Here comes the NoteBurner Tidal Music Downloader helps to download all Tidal playlists to your local computer drive, while converting Tidal HiFi or HiFi Plus streams to MP3/AAC/FLAC/WAV/AIFF/ALAC with no audio quality loss. By using this smart Tidal converter, you could easily import Tidal offline titles to any DJ apps for mixing anywhere anytime.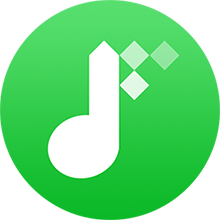 Features of NoteBurner Tidal Music Converter:
Convert Tidal HiFi Plus, Tidal HiFi, and Tidal Free music;
Convert Tidal Music to MP3, WAV, FLAC, AIFF, AAC, or ALAC;
Keep Lossless High-Fidelity and Master Quality;
up to 10X faster speed; Keep ID3 tags and metadata;
Support the latest version of Tidal.
Try It Free

Try It Free

Free Upgrade
Next, we'll demonstrate how to use the best Tidal music converter to download Tidal playlists to computer offline, then upload Tidal tracks to DJ software for mixing them without internet.
Step 1 Import Tidal Playlist to NoteBurner
Simply download and open NoteBurner Tidal playlist downloader on your Windows or macOS computer. It's suggsted to choose to download songs from Tidal Music app. You'll find the Tidal app launch automatically. Now, just drag and drop the playlists from Tidal app to NoteBurner for adding.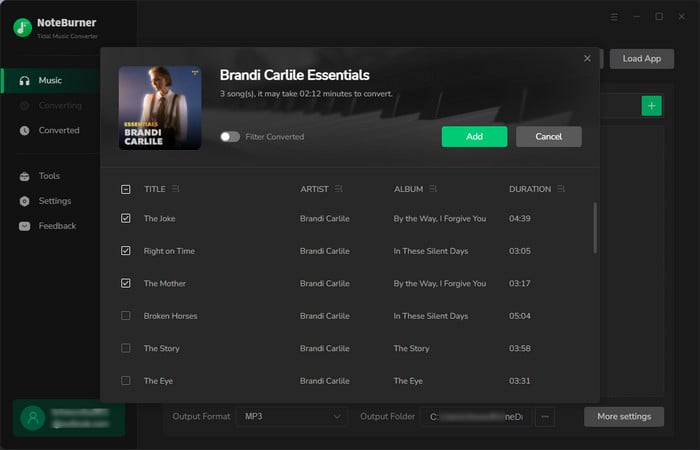 Step 2 Choose Output Format for Tidal Music
Tap on the button "Settings" at the bottom left, then choose Conversion Mode, Output Format (MP3, AAC, FLAC, AIFF, WAV, or ALAC), Bit Rate, Sample Rate, and more.
Tips: To keep the 100% original sound quality for Tidal HiFi or MQA streams, please choose the "AUTO" output format in this step.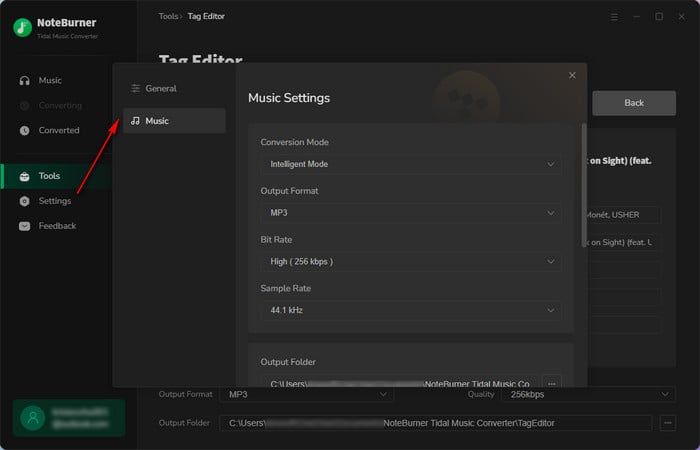 Step 3 Start Downloading Tidal Music for DJing Offline
After selection, press the button "Convert" to start downloading Tidal songs to computer desktop. This progress will be finished soon.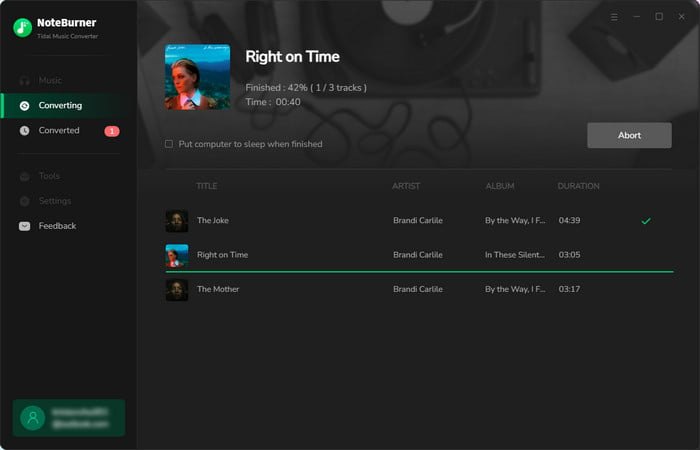 Step 4 Find Offline Tidal Music Files
Once converted, click the button "Converted" on the left side, hover to the music history, and click the "Folder" icon beside the song. A new window will show you all the downloaded Tidal audios.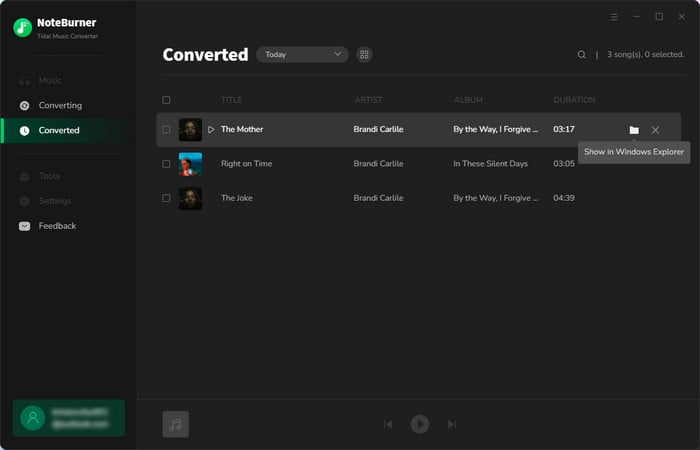 Step 5 Upload and Mix Tidal Music to DJ Program
Open any of your DJ apps on computer, then just simply drag and drop the well-converted Tidal songs to the DJ panel. Now, even if you haven't got a stable WiFi internet connection, you can now freely DJ with Tidal music! Start to enjoy, mix, and share!
It's worth noting that with the converted Tidal HiFi or Tidal HiFi Plus streams, you could not only import them to the integrated Tidal DJ software to mix offline, but also use Tidal songs on all other DJ apps, no matter they're partnered or not.
In the End
As a DJ, you always want to have the freshest mix of songs to keep your audience engaged. With Tidal, you can mix the latest and the best sound quality hits to create a truly unique listening experience. How to DJ with Tidal music songs? Which DJ app is best to mix Tidal music? Here this page we've listed 7 best DJ software that works with Tidal, and they're all integrated with Tidal platform already. All you need to do is just to log in to your Tidal account and start mixing!
It's pretty simple to mix Tidal content on the above recommended DJ programs, however, none of them could DJ Tidal offline. It's easy to understand this drawback, as there's no Tidal desktop offline mode yet. Fortunately, you've also got a turn point - use NoteBurner Tidal Music Converter to convert Tidal playlists to regular MP3/AAC/FLAC/WAV/AIFF/ALAC at up to 10X faster speed with 100% original sound quality and ID3 tags retained. After conversion, you can add Tidal tracks to any DJ app and mix them even without a great WiFi connection!
Note: The trial version of NoteBurner Tidal Music Converter supports to convert the first 1 minute of each audio file for sample testing. If the program meets your need, please buy a license to unlock the time limit.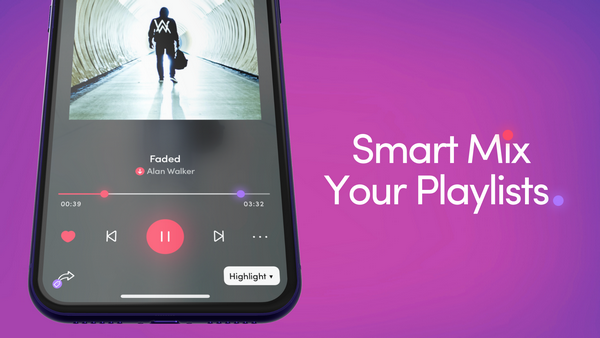 Just a few Spotify DJ app is still available in 2023. But now, you can use NoteBurner to download Spotify songs for adding to any DJ software easily.
---
What's next? Download NoteBurner Tidal Music Converter now!
---
YouTube Video: How to Download Tidal Music to Computer